Self empowerment programs aim to increase individual performance and well being, favoring the expression of one's best characteristics as well as challenging his/her self-perceived limitations.
We offer company members the chance (and need) to evolve both at a personal as well as at an organizational level. 
The orientation towards personal development can be applied transversally to individuals (ePeople), work groups (eTeam) as well as used to integrate or complete more traditional training courses (eTraining) and change management processes (eChange).
Ideas, stories, thoughts and images
Our blog, where we describe our goals, tell you the journey to get there and the treasures we found
Does evolving me tending towards an ideal? Does it imply to give up one's essence and to long for an image of perfection? Or, again, does it mean polishing one's roughness to the point of becoming all alike? Needless to say, we have a completely different view!

Publications in Specialized Journals
Working as a coach or being a coach? OPEN, 2014

Promoting individuals to empower teams. L'Impresa, 2014

Strong and free. Steering potentials to get of a crisis. L'Impresa, 2014

The empowerment-oriented learning agreement: An endorsing view on people's growth. FOR, 2012

Developing individual potential: The empowerment-oriented assessment center approach.

Newsletter Psicologia Positiva, 2008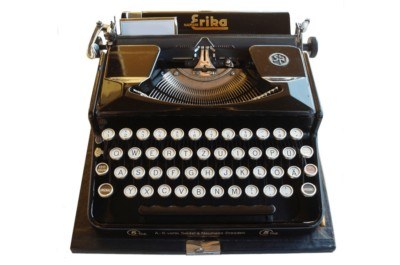 What people say about us
What you think about us is an integral part of our identity.
Working for the development of people, within a corporate environment, requires the implementation of different interventions, selected on method and approach.
Thanks to their flexibility, genuineness, and carefulness, Torreluna consultants make sure this actually happens and allow people and companies to grow and integrate with one another. This is also the key for results to last over time.
I think that Federico has the ability of identifying and "touching" a person's critical point.
In spite of all the techniques one might learn, that point, although different for everybody, hinders the possibility of feeling completely well within one's profession, doing one's best, broadening one's view and progressing. Facing it is hard work but it is also a true quality leap in one's path. Federico's help is invaluable, with the understated manner of someone who puts himself on the line and expects the same from others.
Thanks to Torreluna's support we implemented significant changes both in the processes as well as in the organizational culture, without ever losing sight of how the difficulties might stimulate growth in all the company members. As a partner, Torreluna has been able to understand our views and translate them into provocations and learning opportunities.
Beyond merely providing training, Torreluna aims at the personal and professional development of people in corporate settings.
During the training courses we planned and implemented together, Torreluna helped our company mend the fabric of organizational relations, create positive employee-manager coalitions, and balance individual and team performance.
Torreluna's interventions are innovative and at the cutting edge of the European scene. Within the change management projects I coordinated, they made a significant contribution by helping the organization evolve and empowering each of the individuals involved. Torreluna's consultants are capable of integrating in complex organizational scenarios, acting with courage and incisiveness at the same time.